5 Tips to Get the Most out of Your Trade In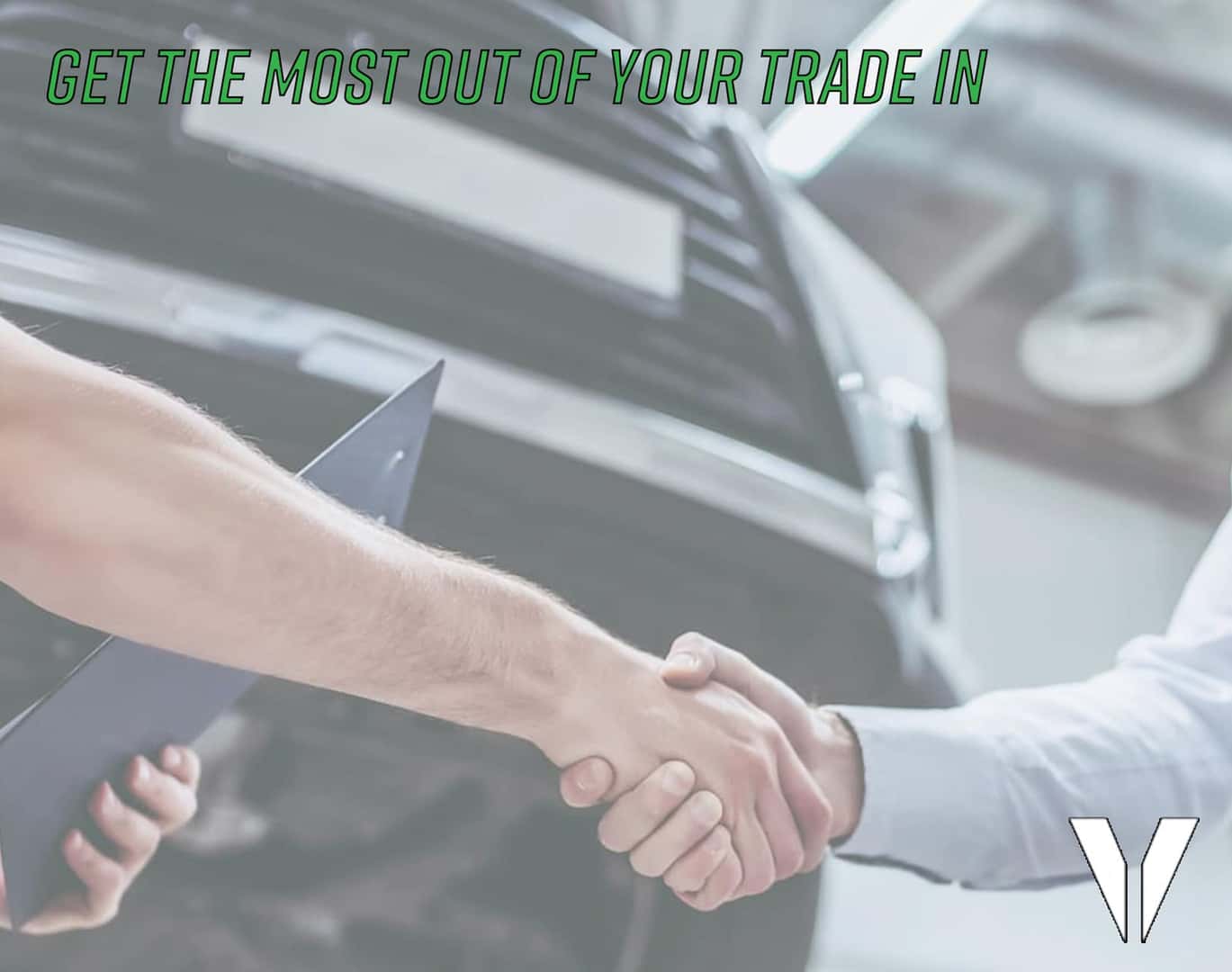 Trade-ins are a valuable part of the car buying process. Your older car isn't running the best, your family has grown, or you're just ready for a change. Why not take some money off the top to lower your payments, or get around a down payment by trading in your old vehicle? We're going to break down some of the steps you should take before bringing your potential trade-in to a dealership.
Do Your Homework
Knowing the value of your car can go a long way in negotiations. Use a tool like CarFax or Kelley Blue Book to appraise your car and give you an idea before going into the dealership. This will save you from low ball offers. It is smart to note that the appraisal given by these sites will not always represent the value of the car that the report has given. For example, make sure you're honest with yourself about the condition of your vehicle so you have a realistic value expectation; the vast majority of trade-ins aren't in "Excellent" condition.
Wash Exterior and Interior
Washing the outside of your car will allow the dealership to not only better appraise your vehicle, but it will cut down on the time and cost of intake and labor when reconditioning the car. Cleaning the interior will rid it of any smells, and you could even find items in your car that could have been gone forever! (Garage door openers, phone cables, and keys are the items most often left in vehicles at trade-in. Other than old French fries of course.) This will also be a great first impression for the dealership, raising your chances of a better offer. A clean car sells!
Have all necessary paperwork
Obviously, this includes the car's title, but it should also include service records, registration, and anything else a potential buyer might want to see. Cars that have been maintained with scheduled service appointments retain more of their value. Get a VHR if you have any concerns about what might show up on one, especially if you're not the original owner. It's like checking your credit before applying for financing. You don't want to be surprised. Also, you should check for open recalls on your vehicle before trading it in. Those will affect your value considerably because it impacts the dealer's ability to resell it until the defect is corrected. A good rule of thumb is that if a potential buyer would like to see a certain piece of documentation about the vehicle, you should always provide it, if possible. This also goes for all warranty information, as well as aftermarket products installed on the vehicle.
Understand Dealership perspective
Ultimately, the trade-in is left up to the appraiser. Some people are confused as to why a dealership may offer a different trade-in price. However, there are factors that must be considered when appraising a trade-in and determining the value. Once the appraiser determines what repairs are necessary and the cost to get the vehicle in good condition, you will receive an offer for the trade-in value of your vehicle. Remember, the dealer is buying the vehicle from you for one reason: To sell it themselves. They're not quoting the value to you, they're quoting the value to them.
Repair Imperfections and Small Issues
Check all the car's lights, including interior dome lights, and replace them if needed. Also, check all fluid levels (washer fluid, coolant, brake fluid, etc.) and ensure they're topped off. Touch-up paint – applied properly – is also a great option if there are small blemishes on the exterior of your vehicle. If your car needs more serious work, leave that for the dealer. Any major issues will lower the value of the trade-in, but the dealer can perform the repairs for less than it would cost you.
We hope this list helps you better decide the proper steps to take when trading in your used car. Being confident and prepared will go a long way.
To get an appraisal on your trade in, visit here!