Research Your Car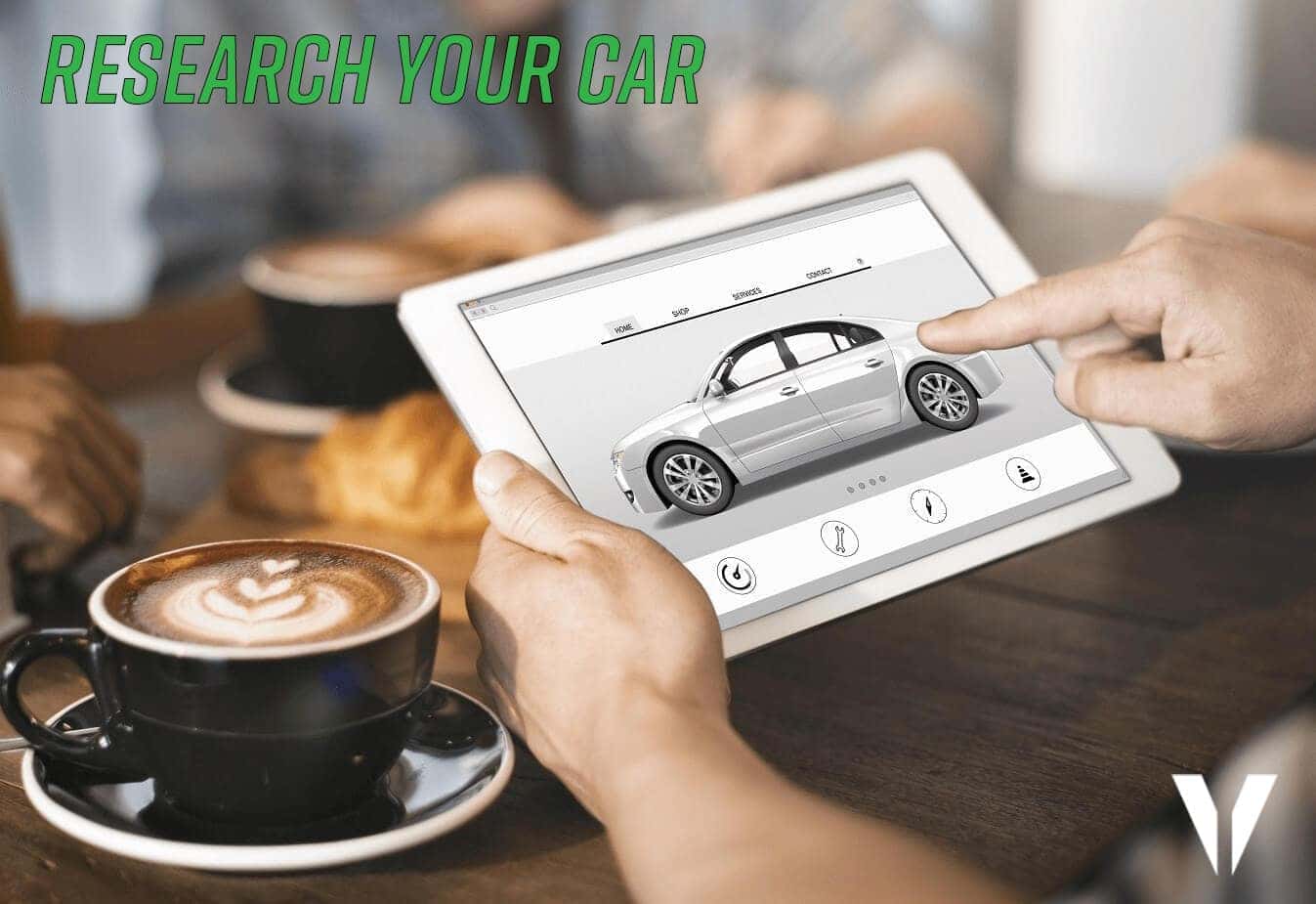 So, you're in the market for a car, and you're probably thinking, "where in the world do I start my research?" The days of driving from dealership to dealership to see what's available are a thing of the past. With all the technology available at our fingertips today, the world of used car buying has changed substantially. There are now hundreds of tools that can help you find the perfect car for you without even getting off the couch! If you're in the market for a used vehicle, continue reading to learn about our steps to researching a used vehicle.
Set a budget
The first step of your car-buying research process should always be figuring out your budget. You don't want to waste time finding the perfect car just to find out it is over your budget! Whether you're paying in cash, leasing, or financing, make sure this is step number one.
Find out what you want your payment to be
If you're leasing or financing, it is best to calculate the realistic amount you should spend monthly and stick to that number. Even $20 a month over your initial budget, while it doesn't seem like much, adds up to $240 extra a year, before taxes and fees. Whether financing through your local dealer or through a third party, make sure your monthly payment falls into the realm of what you can afford in the long run. For example, if you're going to finance a $20,000 vehicle (we'll assume good credit with 7% interest rate and a 20% down payment) your monthly payments will be around $304/month. The more money you put down initially will lower the monthly payments, however it is important to evaluate your personal financial position to decide what payment is best for you.
Consider the additional fees
If you're buying used from a dealer, researching the additional costs and fees is also an important step to calculating your budget. These fees could add an additional few hundred dollars to your overall cost. Additional fees may include destination charges, title and registration fees and state specific taxes.
Understand warranties and decide if additional coverage is needed
Protection plans can add a decent amount to your monthly vehicle cost, however, they could be crucial in the long run. There are many protection plan options available for all kinds of repairs and services. These options are extremely useful, and most dealers will recommend them. However, not all buyers find them necessary for their lifestyle and budget. During your research, make sure understand the vehicle's warranty, as many used vehicles still fall under the manufacturers guaranteed warranty. Additionally, many dealers provide used car warranties at the point of purchase.
Find your current car's trade-in value
There are a few ways to find out your car's trade-in value. Of course, getting it evaluated by a dealership is a great choice, that way the exact condition of the vehicle can be determined. However, there are some tools you can use before you drive off to the local dealership. One option is the "Value Your Trade" tool on our website, which provides some helpful information from Trade Pending. Used car book values such as Kelley Blue Book, Black Book or NADA can give some insight to what your trade-in may be worth before coming into a dealership. However, the only accurate value of a vehicle is what the buyer is willing to pay in the end.
Create a list of vehicles
Decide the vehicle type
Chances are if you're researching vehicles, you have a general idea of what you're searching for. Finding out what type of vehicle best fits your needs is the first step to finding the car for you.
Compare makes
Once you've decided what kind of vehicle you're looking for, the next step is finding which make is right for you. Some vehicle makes are safer, and some are more dependable. Doing some cross-brand research to find out which make fits your needs the best is important. Some buyers trade in their vehicle and purchase another vehicle of the same make out of convenience but doing some additional research to compare similar models from different manufacturers can provide some additional insight. Some great resources for comparing makes are Kelley Blue Book and Cars.com!
Finding the perfect model
Once you've narrowed down what make you're going to go with, comparing vehicles from that manufacturer can help narrow down your search. One vehicle may come with the standard safety features you're looking for which may not be available on another. You may come into a dealership insistent on buying a Camry but you may find that a Corolla suits your needs better. Checking out multiple different models can be beneficial in finding the perfect fit for you.
Check pricing
The price of a vehicle is obviously going to top the list of requirements when you're searching for a new-to-you vehicle. Checking used car book values can help you find the appropriate price for the vehicle you're searching for, which will give you a solid number to look for when you start searching through the used inventory dealerships have to offer. Sites like cars.com and CarGurus can help provide detailed vehicle pricing information. CarFax also provides a value report on used vehicles that shows how a specific vehicle's price compares to the average market price, what added value the vehicle has, etc. These tools can be very helpful in finding out what others are paying for cars like the select few you've got your eye on.