Should Ask Questions of Car Buying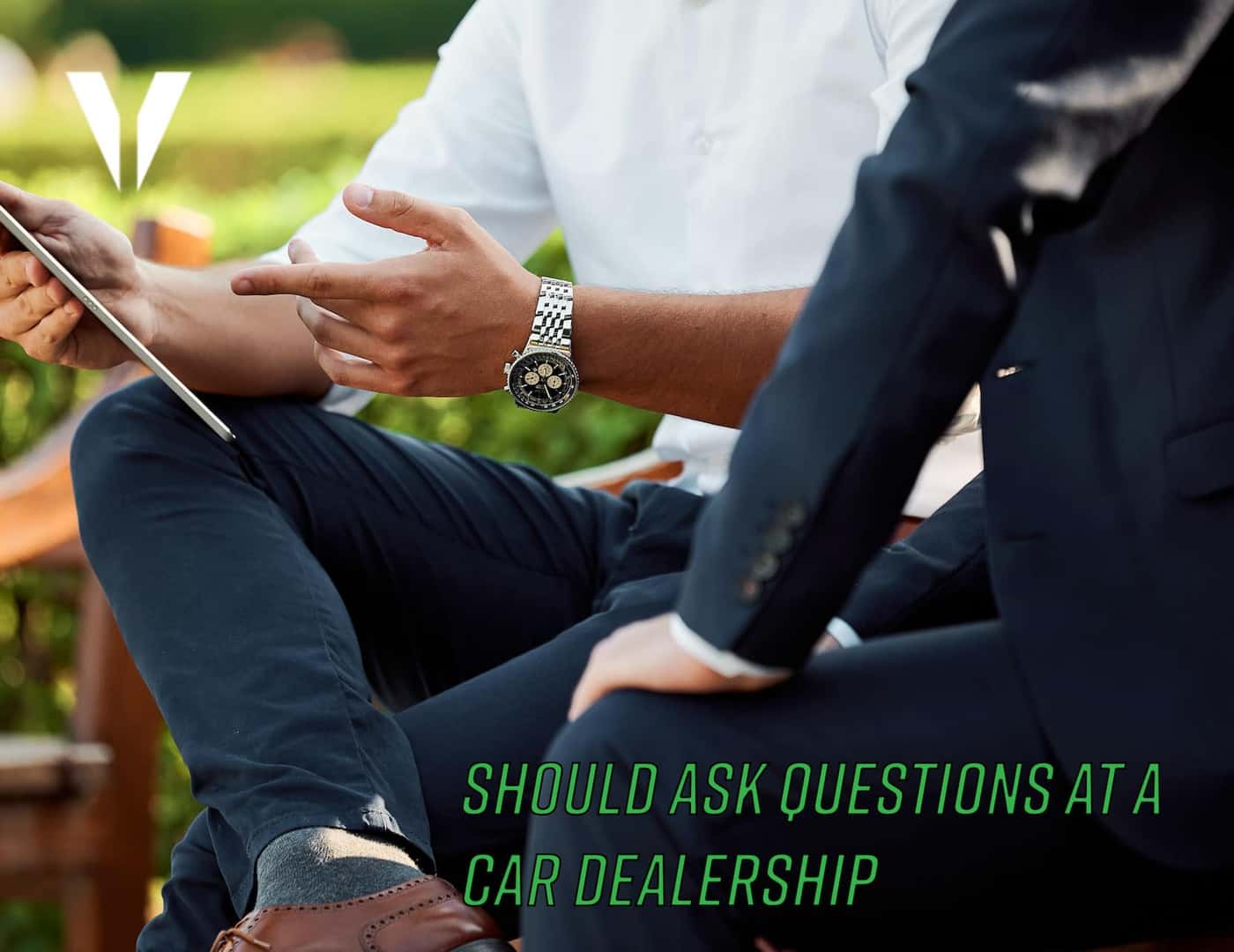 Buying a car from a dealership can be intimidating. Lots of options, new lingo, and pressure-filled sales; Luckily, if you read our used car buying guide, you should have some tools under your belt to help you find a car that is right for you and your lifestyle. As prepared as you may be, we would like to provide you with important questions to ask during the car buying process, and why they will be beneficial when you are making this huge purchase decision. These are questions you can ask not only your salesperson but the mechanics that are checking out your potential new vehicle. This will give you better peace of mind and allow you to feel confident in a sales setting.
Can you Supply a CarFax?
Car dealerships will often provide a CarFax at no cost to the customer. These reports note if the car has ever been in any accidents, repairs done, and as well as all maintenance work performed by mechanics over the vehicle's life. Some accidents are less problematic than others, and these should be factored into the cost of the vehicle. Make sure you diligently look over the CarFax report for any anomalies and ask questions when there are discrepancies on the report.
Has the Dealer done any Service on this used vehicle?
Cars available on a used lot can either come from auctions or trade-ins. These cars can sit on the lot for a while, so ask whether the car has been worked on, and how long it has been on the lot. Despite the history report, some dealerships can opt to do expensive repairs to get the vehicle into active inventory, so make sure to save your wallet later by seeing what work has been done on your potential new-to-you car.
Can you take in my current car as a trade-in?
If you would like to get rid of an old car or truck, exploring a trade-in could be a great option. Like cash down payments, a trade-in can reduce the cost of your new-to-you car, which can reduce the amount you need to borrow and your monthly payment. This can save you the hassle of selling your old car as well! If you want, you can even mix your trade-in with a cash payment to save even more money.
Are any manufacturer rebates available?
When buying from a branded dealership, monthly factory rebates can save you on either a down payment, interest rate, or even a seasonal cash bonus discount that can equal up to ~4-5 months of payments! Unfortunately, these offers are usually only available on new vehicles. With that, it doesn't hurt to ask; asking questions will leave you open to more options you may have never even thought of.
What dealer fees are in the final price?
Dealers often charge documentation, delivery, and other charges. Make sure you understand each cost and ask questions if something is confusing. If some extras or amenities are unwanted, sometimes they can be taken off the final price and save you money going forward. Certain national and state fees are uniform and non-negotiable, but dealer fees are made to be the same across all vehicles. Note these fees and discuss them with your salesperson!
At the end of the day, asking these should ask questions will save you time and money down the road, and hopefully get you into a pre-owned, comfortable car for you and those close to you. Be confident, and ask as many questions as you can with some of these points In mind. Remember: You are the one buying the car! There are never too many questions.
For more information on car buying please view our used car buying guide!
Are you in the market for a pre-owned car? Shop our selection today!